Our Mission at Full Potential Chiropractic is to serve and adjust the families of our community to achieve optimal health and empowered living. We do this by educating, inspiring and acknowledging the true potential in everyone. We will be disciplined and consistent in our vision to make our community and the world a better place.
There is one thing I am certain of, your family was born to be healthy, not sick or suffering. Too many families are experiencing a decline in health and energy. We exist to lead our community to reclaim their health in a drugless natural way.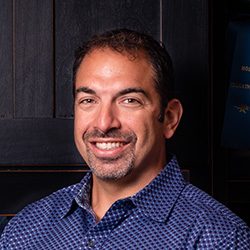 Chiropractor
Ronald House D.C.
I was a college student and football player for Kalamazoo College, and life was good. But then it happened...I was injured on the football field. I thought I was young and invincible, but I developed a back and leg condition known as "sciatica". In my case it came suddenly.
The pain got so intense that I couldn't even get out of bed. I was afraid that I would have to drop out of college if the disability continued. After considering surgery (that's the only option, according to the doctor) I decided against it.
My friend convinced me to give his doctor a try. That is when I learned about chiropractic, and what a miracle it is! I got relief from my football injury, and shortly, I returned to playing football. I also noticed my seasonal allergies and asthma disappearing! That is when I knew I wanted to be a chiropractor.
I am a cum laude graduate of Palmer Chiropractic College in Davenport, Iowa. I had the privilege of interning in Budapest, Hungary. Upon returning to the United States, I then finished my internship at a Chiropractic Clinic in Plainwell, Michigan. I now have my own practice in Wayland, Michigan.
I thank God every day for that injury! If I hadn't been injured that day, I may not have learned about the benefits of chiropractic to my own health. I may not have decided to become a chiropractor and I may not have seen all the miracles I've seen through chiropractic in my 17 years of practice.
I have been very blessed, I have an amazing wife Heather, and we have six beautiful children Angelo, Noelle, Mia, Summer, Roman, and Rion. There is never have a dull moment for either us with them around! We try to live a lifestyle consistent with our chiropractic and health beliefs. For example, the kids and I love to be outdoors and active. When we cook we try to use only the best natural (organic, if possible) ingredients (no chemicals, growth or other hormones, no pesticides, no gmo's, no artificial coloring, flavoring, nothing). We drink only purified or high-quality bottled water. We exercise regularly. We take the nutritional supplements that we recommend to our practice members. We try to get 7-9 hours of great sleep every night (when the kids let us)! And, we are all regular chiropractic wellness clients. All of our kids have been under chiropractic care since they were just minutes old! I've been under regular chiropractic care for over 25 years now. After all, why would I recommend something to our practice members that my family and I don't do ourselves?
Our Mission at Full Potential Chiropractic is to serve and adjust the families of our community to achieve optimal health and empowered living. We do this by educating, inspiring acknowledge the true potential in everyone. We will be disciplined and consistent in our vision to make our community and the world a better place. I'm blessed to be given the opportunity to help!
Chiropractor
Matt Vanover D.C.
Dr. Matthew Vanover was born and raised in Adrian, Michigan. He started receiving chiropractic care after landing on his head during a wrestling match which caused tremendous neck issues. Dr. Matt attended Hillsdale College on a football scholarship where he was selected to the Division 2 All-Star Game and All-Conference Team.
While at Hillsdale College, he majored in Biology and earned his Bachelor of Science degree. To this day, Dr. Vanover firmly believes that receiving regular chiropractic care contributed to his athletic success. Dr. Matt attended Palmer College of Chiropractic, the oldest and most renowned chiropractic school in the world and earned his Doctorate in Chiropractic. During his time at Palmer College, he earned a rugby scholarship, participated in the Community Outreach Clinic, and even traveled to Vietnam on a clinic abroad trip to provide chiropractic care to the underserved people in the community. Upon graduation, he accepted a position in Galway, Ireland.
Dr. Matt strongly believes in treating the whole body and not just looking at the isolated issue. He knows that when you investigate the whole body it gives a clearer picture of the underlying issue. After identifying these factors, he will work with the patient by making lifestyle modifications that will facilitate the conditions for healing and normal function. Using whole body approach, Dr. Matt is able to help you restore your function and well-being.
Dr. Matt enjoys spending time with his family, walks around Wayland with his beautiful wife, son, and two dogs-Miggy and Atlas. He also enjoys strength training and visiting the lakes in the summertime.
Chiropractor
Kaitlyn Sorenson D.C.
Hi, I'm Dr. Kaitlyn! I was born and raised in Grand Rapids, MI and attended GVSU where I graduated with my Bachelors degree in Healthcare Communications. Chiropractic became my passion in the four years that I managed a chiropractic office where I witnessed countless patient success stories, including my own, via holistic healthcare, proper nutrition and honoring the bodies innate intelligence.
I attended Palmer College of Chiropractic in Iowa, graduating with honors as well as a nomination for the Clinical Excellence award. I am currently pursuing my diplomate in functional medicine to take a deeper dive into nutrition work with my patients and support their whole body in healing and beyond.
Outside of the office I enjoy going for walks, hiking, attending yoga classes, cooking new recipes, enjoying delicious food with my family and friends and traveling when I can. I love a great adventure! I'm so excited.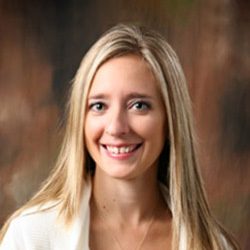 Heather
Heather is a Wayland Union High School graduate, where she was involved in many activities and organizations. Following high school, she attended Grand Valley State University, studying photography and advertising. Heather started working at House Family Chiropractic in 2005 as a part time job, while attending school.
She enjoyed working with Dr. House and a fabulous team of assistants, and was excited to see the impact chiropractic made on so many peoples life she decided to make chiropractic her career of choice. She especially loves the families that come in together for chiropractic care, since they understand the benefits of prevention and wellness. At home, Heather has fun spending time with her husband and kids, she enjoys photography, dance and cheerleading, boating, playing games, concerts and Detroit sports.
"I suffered from migraine headaches for most of my life, and couldn't get by without Tylenol or Aspirin. Since my first chiropractic adjustment in 2005, my headaches have nearly vanished, and I have not taken any medicine in over 12 years! Chiropractic also gave me great relief throughout my entire pregnancy, and I believe it helped me have a quick, healthy labor with no drugs or medicine. My favorite part about working in the office is being witness to so many miracles and helping our community to learn how to stay healthy." Colleen grew up in Lapeer, Michigan and came to the Grand Rapids area to study art. She started to receive massages on a regular basis, she became very interested in it and decided to go to school to become a massage therapist. Colleen is now a Certified Massage Therapist. She graduated in 2005, from Health Enrichment Center in Lapeer, Michigan.
During her time in school, Colleen worked on the Detroit Lions Football team doing therapeutic massages. She specializes in sports massage, lymphatic drainage, connective tissue, reflexology, trigger point, and deep tissue. Colleen has been with House Family Chiropractic since she graduated from school. She currently lives in Grand Rapids with her husband Mike and their dog Hazel. In their free time they love to kayak and downhill ski. "I used to get bad sinus headaches and neck pain frequently. But now with routine adjustments and massages, I feel much better. I think that massage and chiropractic are very complimentary to each other."
Hannah
Hannah graduated from Wayland Union High School in 2017, where she was a very active member in the community! Currently, Hannah is attending Davenport University to major in nursing in hopes of one day becoming a Midwife or Nurse Practitioner. She first started getting adjusted when she was 9 years old because she was experiencing terrible and constant headaches.
Then, she took a massive fall to the head during a basketball game and found those concussion headaches never left. But thankfully, with getting adjusted on a regular basis those headaches never lasted very long and have improved tremendously over the years! Hannah loves working with her team members but especially loves working alongside her sister Heather! All thanks to Heather, she really opened Hannah's eyes to the benefits of chiropractic 13 years ago (man, does that make me feel old)! Fun fact about Hannah; She has a twin brother who now lives overseas in Germany and she couldn't be prouder of him! In Hannah's free time, she enjoys being around her crazy family, spending time in the sun, working up a good sweat, and exploring the great outdoors.
Brandy
Brandy was born and raised in Holland, Michigan. She went to Davenport University where she graduated with her Bachelor's degree in Medical Case Management at the top of her class in 2017. She moved back to Caledonia in 2020 with her husband, Mike, and their dog, Bear.
In Brandy's free time she loves to be outdoors spending time in the sun or weightlifting in the gym. Brandy became passionate about chiropractic care 7 years ago when she couldn't focus on her studies in college because of pain in her upper back and neck. She says chiropractic care has gotten her to where she is today and now, she contributes all of her success in the gym and her healthy lifestyle to it. Her passion lies in helping others become more in tune with their health and she is so grateful she is able to live that out every day.
OFFICE HOURS
---
Monday
7:30am - 11:30am
2:00pm - 6:00pm
---
Tuesday
2:00pm - 6:00pm
---
Wednesday
7:30am - 11:30am
2:00pm - 7:00pm
---
Thursday
7:30am - 11:30am
2:00pm - 6:00pm
---
Friday
Closed
---
Saturday
8:30am - 11:00am
---
Sunday
Closed